Accountants in Slough
Are you a business owner based in Slough? Are you struggling to get to grips with your payroll and tax? If so, you've come to the right place! At Miranda Management and Accountancy Services Ltd, we are the expert bookkeepers and accountants in Slough . Being a small company ourselves, we completely understand the struggles of being a small business in a competitive and growing market. On a daily we see just how overwhelmed business owners are with their finances. We have also had the pleasure to work with such business owners and relieve their stresses. Our goals are focused on your success and service is unlike any other accountants in Slough.
So why should you have to worry about finances whilst trying to build your dream? Leave it to the professionals and you can be certain your taxes and payroll are in the safe hands of experts.
MMAAS Team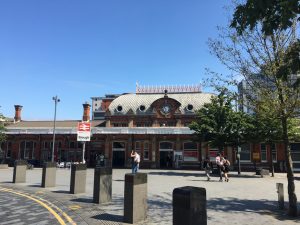 Our team has years of knowledge in dealing with personal and business taxes, annual reports, VATs and payroll, along with many other services. Especially in Slough, where business has grown significantly over the years, having a professional bookkeeper at hand is crucial in creating a successful and clear business path.
At MMAAS we believe in delivering the best services we can, and customer satisfaction is at the forefront of everything we do. There's no task too big or too small for us and we are armed with years of experience and knowledge; we know accounting and bookkeeping inside and out. Being a small business, we can guarantee a personal touch to every business we work with so if you want to pop in and say hello at our head office in Stockley Park, Uxbridge, feel free to do so!
Directions 
If you're travelling by car, your best route would be to take the M4 which runs right by Stockley Park and shouldn't take you longer than half an hour. If you're on public transport, take a train to West Drayton and hop on the U5 or 350 bus. This should take around half an hour too.
We look forward to hearing from all businesses from Slough and the surrounding area, and hope to work with you in the future.
So Don't Delay and book an appointment now .
Book An Appointment Now