Accountants in Ruislip Manor
If you are searching for accountants in Ruislip Manor then MMAAS is the best solution for you. We are known as the most trustworthy accounting firm in Ruislip Manor. Miranda Management and Accountancy Services Limited Company's main focus is to ensure that your company earns the maximum profit. Our Professionals are more friendly and proactive in nature. We value each of our clients irrespective of their size of business and their requirements. Our accountants are always on hand to give guidance on any financial or business queries you may have. We are also maintaining the transparency with our clients. Our accountants are always communicating clear-cut with the clients to avoid further consequences.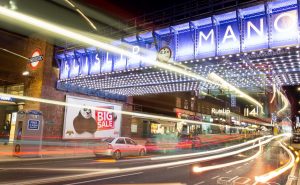 MMAAS team is engaged in providing chartered accounting services, financial and consultancy services, auditing, tax services, and so on. Apart from that we are also providing VAT, company law matters, and various legal compliances.  Our clients are our priority. And keeping that in mind our accountants and our representatives are available 24/7 at your service.
We regularly keep in touch with our clients and sending updates and reminders. We at Miranda Management and Accountancy Services ensure that our clients achieve their desire goals at the end. For that you have to visit our office. Or you can just call us and book your appointment at your place. Our first consultation is absolutely free.