Accountants in Kensal Green
Starting up a new business with your own ideas is really appreciable. But do you know the pros and cons associated with the same? Starting up a new business is not easy at all. If you are a single owner then there are so many responsibilities in your shoulder. Because a single person cannot manage a business. That's why they required skillful employees who can take care of each department on behalf of him/her. She/he is responsible for taking the major decisions. So, if you are planning to set up your business then you must be searching for auditors in Kensal Green, Sales and Marketing team, HR team, Operation Team, and most important accountants in Kensal Green.
So, to release you from your burden we at Miranda Management and Accountancy Services is here to help you with your accounting needs. Our accountants in Kensal Green will ease your problems.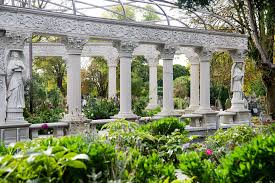 We can help you with the Bookkeeping which is the most difficult task. As you can expense any amount related to your business. but you have to keep a record of each expense. Otherwise, you cannot analyze your profit and loss. And you cannot control your budget. So, to maintain a healthy financial record you should maintain your book of accounts. Apart from bookkeeping, we are specialized in Auditing, financial planning, budgeting, forecasting, investment planning, mortgage planning, employee payroll, preparing profit and loss statement, and many more.
Our main concern is to help you with all accounting related issues. Miranda Management and Accountancy Services Limited offer services at quite an affordable rate. We connect with our client as our family. So we take care of every single up and down of your business.