Accountants in West Harrow
Everyone wants to be their own boss. That's why most of the people are setting up their business. Once you started your business there are a lot of responsibility comes up. So to run your business smoothly you need to satisfy all the legal regulations. But the rules and regulations are changing so frequently. That's why it is very much difficult for a business owner to be undated all the time with the rules and regulations. That's why Miranda Management and Accountancy Services is here to release you with these problems.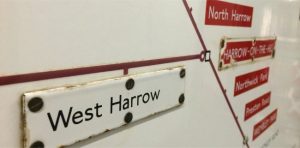 Accounting is a business language. And facts and figures are the grammar of the language. And those who are specialized in accounting are known as Accountants. Miranda Management and Accountancy Services is an accountancy firm based in London. We have a team of chartered certified accountants having our head offices in Richmond and Uxbridge. We have a wide clientele. Our clients are ranging from solely owned to partnership to nationalized company. We are offering a wide range of services like bookkeeping, auditing, company review, company formation, tax return file, VAT, preparation of reports, and so on. Basically we are one stop solution for all your business needs.
So, whatever be your business size Miranda Management and Accountancy Services is here to assist you. We will maintain your book of accounts, we will register your company, We will open your business accounts, and etc..
Hence, you don't need to take any headache regarding your accounts. Our accountants in West Harrow will help you from the scratch and throughout your journey towards the success.