Accountants in Wolverhampton
Do you own a business in Wolverhampton? Or are you planning to start your business in this particular area? Wolverhampton is the perfect place for starting up your business. So, if you are looking for accountants, bookkeepers and auditors in this area then your search ends here. Here we at Miranda Management and Accounting Services Limited is an accounting service provider and we are going to solve all your accounting problems. At Miranda Management and Accountancy Services we set out to serve you the best quality accounting services to your business. We provide you a complete package of accounting services at affordable prices. Miranda Management and Accountancy Services Limited provide accounting services that is completely based on business dynamics and market experience. Our team will dedicatedly analyze your business needs from the scratch and will provide you the best possible solution for your business.
Why Choose Us?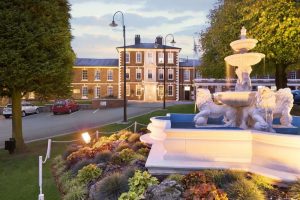 Firstly, we  follow the rule "You Talk We Listen". As an accounting service provider we strive to understand your business goals because your goals help us to take the decisions. You talk we listen and then we will throw the ideas. Secondly, we value our customers. Our customers are our priority. Hence, we strive to deliver the best quality service at reasonable rate. Thirdly, we deliver the services within the promised timeline with perfection. Apart from these, we are serving all kind of accounting services under one roof.
So, if you really need someone who is reliable and trustworthy and can handle all your accounting problem then MMAAS can be the best choice for you. So, don't hesitate and give us a call. Your accounts will be in safe hand.