Accountants in Northwood Hills
If you are own a business and looking for auditors in Northwood Hills then outsourcing is the best idea. Now a day most of the companies are outsourcing accountants than hire an in-house accountant. Outsourcing accountants have become a more common practice for small business today. Previously the services are enjoyed by large scale organizations but today all the business are outsourcing the accounting services. When it's comes to outsourcing accounting services then Miranda Management and Accountancy Services Limited is the first name comes top of the mind. MMAAS have a team of chartered certified accountants in Northwood Hills.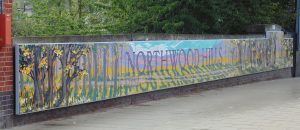 Outsourcing your chartered accountants services will reduce your business cost. It also helps you to focus on core business functions. You don't need to take any hurdles of your accounting problems. Our accountants in Northwood Hills will take care of all your financial and accounting needs.
Our accountants will start with weighing pros and cons of your business to identify the challenges and risk at early stage. Miranda Management and Accountancy Services team have a broad knowledge in accounting and financial management and also well equipped with the technologies. Our accountants are bunch of young, dynamic and experienced professional.
We at MMAAS is providing basic and advance financial and accounting solutions to all size of business. We are not only providing the services but also provide you a platform to drive profits, improve cash flow and help you to grow your business.