Accountants in Willesden Junction
Miranda Management and Accountancy Services Limited is an outsourcing chartered accountants specialist firm. We are based in London having our head offices in Richmond and Uxbridge. We have a large team of chartered certified accountants. As of now our client based is all over London. And after that our aim is to expand our services to USA, UK, Middle East, India and others countries. Hence, Miranda Management and Accountancy Services Limited ensure that our auditors add value and deliver quality services before the deadline is knocking the door. So, we have a team of accountants in Willesden Junction who will help you with the best accounting solution for your business.
Miranda Management and Accountancy Services is offering you a wide range of services. Some of the services we are offering to our clients are mentioned below: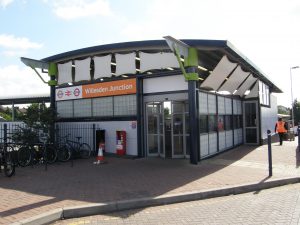 Bookkeeping
Auditing
Company Review
Preparation of Financial statements
Monthly, quarterly and annually statements.
Company formation
Payroll Management
CIS
Property Taxation
VAT
Tax Planning
Business consultancy services
Managerial advisory services
Investment planning
Budgeting
Forecasting
HMRC Compliance
Mortgage Planning and so many other services
In conclusion, Miranda Management and Accountancy Services is a one stop destination for your all financial and accounting needs. We are assuring you that you can completely rely on our services. As our accountants are experts in accounting and financial management. Therefore, they know how to channelize the finance to reduce your tax payment in a legal way. Our accountants are committed to deliver you the best service that you are hoping for. And we can proudly say that we always meet our clients expectations.
So what are you waiting for? If you have any doubt then give us a call or visit our office. We are requesting you to visit our office for a free consultation.