Accountants in Bayswater, London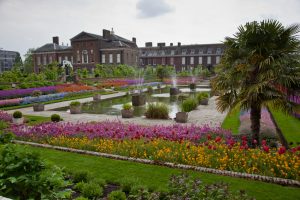 It's a great idea to start one's own business but with that superb idea, many pros and cons follow. Who will look after the finances? Who will take care of the marketing and promotions part? Don't let those thoughts deter you from becoming your own boss. If you're planning to start your own business or have already started one, think no more. We at Bayswater, London is your one-stop solution for all your accounting needs. We are a devoted bunch of bookkeepers in Bayswater. Our accountants are here to provide you with high-quality services at the cheapest rate possible. Our office is locally based for your convenience. We are known to implement strategies which are out of the box that would help your business stay far ahead of the competition.
Our Services, our Specialty
Miranda Management and Accountancy services Ltd. caters to all businesses small and medium. Since we started small, we understand the challenges and difficulties faced by small Startup companies. MMAAS are the trustworthy and highly dependable accounting service provider for all your professional accounting needs- be it managerial accounting or financial accounting. We provide a range of services like Bookkeeping, financial analysis, payroll management, annual reports, VAT 's, personal and business tax services, etc. We as professional accountants will ensure that all these business aspects are taken care of without you having to worry at all.
What makes us click?
We Miranda Management and Accountancy services Ltd. is different from the rest. What makes us different from others? It is our approachability and a customer-centric attitude. Our round the clock customer service team will resolve you all your queries and issues at earliest. So what are you waiting for? Feel free to contact us at now.