Accountants in Coventry
If you own a business you will understand the difficulties in understanding and dealing with management and the accountancy part then we have a solution to your problem. We are Miranda Management and Accountancy Services Limited; have the chartered certified accountants working with us. Let our accountants and auditors help you with the accountancy services. MMAAS team assure you to provide the best management and accountancy services in this area. We know how tiresome it is to deal with the hurdles in the business and dealing with the accounts yourself. We provide the best quality service within the deadline at the best rates.
Services Provided by Miranda Management and Accountancy Services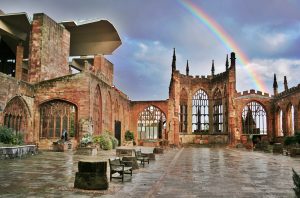 Anything that is related to accountancy and management is being dealt well by our accountants. We provide services that include bookkeeping, maintenance of accounts, tax calculation, compilation of monthly and annual reports, budgeting, maintaining law and order while auditing, dealing with payroll management, formation of MIS reports, etc…  We have the most efficient and experienced accountants working in our firm. And if you consider giving us a chance we will not give you any opportunity to get disappointed. We are one of the best accounting service providers in London. As the businessmen from Coventry getting in touch with us, so we are also expanding our services in Coventry.
What makes us different from others?
We are the most trustworthy service provider in London. Basically we are based in London and having our head offices in Richmond and Uxbridge. We take our clients feedback very seriously and work really hard to provide the best services. We do not compromise with the quality. And always keep our work transparent. That's why we keep on update our client time to time about the work progress. The clients who gave us the opportunity to serve them are our loyal customers now and they leave no chance to appreciate or recommend us. Clint's requirement is our first priority and we leave no stones unturned to achieve success. Feel free to drop by or give us a call for more details.