Accountants in Bow, London
Are you running a business and find it tiresome to manage your taxes and payrolls? Miranda Management and Accountancy Services Ltd. can help you to ease your accounting processes. Managing accounts can appear to be a tiresome task for businesses. Therefore, seeking efficient solutions and advice from our expert auditors can reduce your stress. So, you can rely on us as we provide reliable and affordable services. Our accountants in Bow , London can help you with your ongoing accounting and taxation tasks.
Reasons for selecting us
Miranda Management and Accountancy Services Ltd will provide you with accounting and taxation solutions that in line with the latest HMRC regulations. From Payroll, bookkeeping, corporation tax , company accounts , Annual returns , directors self-assessments, etc we cover it all under one roof. We understand the amount of effort required in setting up these processes and we aim to smooth them out for you. Our knowledge and the skills have helped many companies deal with the accounting ecosystem. Our accountants in Bow, London will guide your business operations in the right direction. We provide you complete guarantee regarding the efficiency of our services. Our accountants will personally deal with your accounting tasks as we care for you. We know that maintaining accounts is essential for the growth and success of a business. Therefore MMAAS accountants in Bow, London strive to offer our valuable services for the business growth of our clients.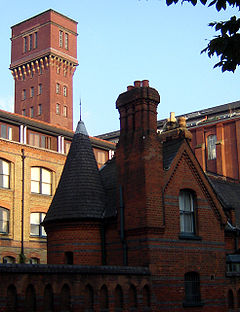 Services we offer
We excel in dealing with services such as business tax management, payrolls, annual report formulation, audits, VATs and many more.  We give value to your precious time. Looking after your business accounts so that you get time to look after other broader aspects of your business. Our service aims at satisfying your business needs.  Leave your accounting worries to us and fulfill your business vision. Call us now.