Accountants in West Ham
Are you setting up your business in West Ham? If you are still not hire any auditor for your business and looking for a reliable one, then your search ends here. Miranda Management and Accountancy Services Limited is a chartered accounting firm based in London. Miranda Management and Accountancy Services have a team of chartered certified accountants. We have our head offices located at Richmond and Uxbridge.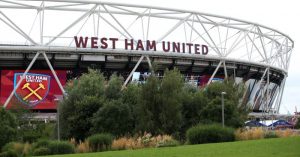 If you are planning to set up your business then it's high time to hire accountants in West ham. Hiring might be cost you, but outsourcing can be the best option. We at Miranda Management and Accountancy Services Limited will provide you all the financial and accounting solutions for your business. In short we are providing you the 360 degree accounting services to our clients. Our clients are ranging from startups to big corporates irrespective of various industries.
We are providing a wide range of services starting from company formation to Filing Tax Return to take any managerial decisions. Financial and accounting is the toughest job in any business. If you are not ready with your financial data then you are not able to take any decision. As a business owner sometimes you have to take some instant decisions. So, you should be updated with the financial data. That's why are here to guide you.
So, what are you waiting for? This is the right time to hire your accountant. Hire accountants from us and see the result in first hand.