Accountants in Stratford
Are you running a business? And are you planning to expand your business? Most of the businesses are not succeed as the owners of the businesses are not aware of "What's Next?" So, in that case MMAAS can help you with the proper succession plan. Our auditors in Stratford will strategize your succession plan and reduce your tax burden. Our expertise will also help you with transferring shares, Mortgage planning, payroll, Tax, and so on and so forth.
Miranda Management and Accountancy Services offers a wide range of Services. That includes Bookkeeping, Account Management, and Financial Management, Tax filing, HMRC compliances, CIS, VAT and so many other services.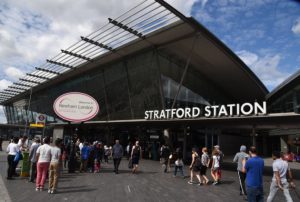 Our accountants are very friendly in nature. They are proactive. Our accountants will keep you remaindering you about the agreements, permit, and license so on whenever the deadline is approaching. So that you do not fall in trap in penalties. And most importantly this may lead the legal consequences.
So it is better to handover your worries to us. We will handle your financial and accounting queries. Miranda Management and Accountancy Services Limited is one of the best accountancy firms in Stratford. And we are the most trusted accountancy firm in London. So, don't worry and get in touch with us. You can call us for book your appointment. Or you can directly visit our office for a free consultant.