Accountants in Moorgate
Sustainability and Competitiveness are the two most important factors for ensuring success of a business. Thus, while starting a business, it is very necessary to make sure that you take the essential steps and incorporate strategies that can help you achieve your business goals. The prime part of earning profit in business is to maintain appropriate accounts and financial records. Therefore you need to look for efficient auditors. So, you can receive an apt idea regarding your financial activities. In this respect our accountants in Moorgate deserves a special mention for providing on-time services and efficient accounting help.
The way we serve our Clients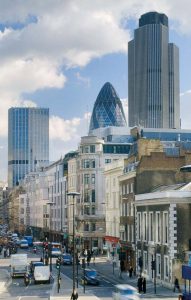 Proper financial planning includes maintaining books of accounts, Tax planning, payroll, looking after the budget, auditing, preparing various accounts statements and so on. For that you require proper guidance and assistance. Only an expert can assist you with the proper advice. So that you can achieve success and growth in this competitive market.
Miranda Management and Accountancy Services Limited is one of the leading accountancy firm in Moorgate. We operate in Moorgate since the last few years. We aimed towards providing effective financial guidance and maintain your book of accounts tax ready at an affordable cost. This will save your time as well as money which you can invest in other aspects of your business.