Accountants in Bond Street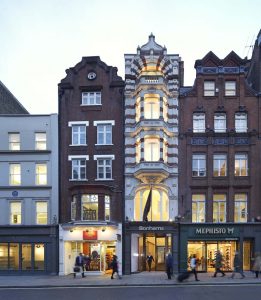 One of the fundamental keys to achieving your business goals is to manage your finances properly. Either you are planning to start up a business in Bond Street or you are a multi-billionaire company in this locality. You always require good, experienced and professional accountants in Bond Street. So, we MMAAS is here to provide you experienced and highly qualified accountants. Our Accountant in Bond Street will help you to channel your finances into investment. Your investment will drive you to achieve your Business Objectives.
About Miranda Management and Accounting Services Limited:
Miranda Management and Accounting Services Limited in a leading firm based in London. We are providing high-end bookkeeping, Auditing, Property Taxation, Company formation for all size corporates. We cater our services for start-ups as well as multinational Corporates.  Our mission is to help start-ups to grow and manage their finances efficiently. Our Accountants in Bond Street will help you form the scratch. Starting from the Formation of the company to consistent bookkeeping, annual reports, tax returns, financial statements, etc. thus helping you keep track of your overall accounts.