Accountants in Willesden Green
If you are handling a large scale business then there must be numerous of employees who are working under you. So, it is not possible to manage the payroll efficiently on time. If you are searching for payroll manager or auditors in Willesden Green who can handle the payroll processing then your search ends here. So, if you are looking for premium payroll processing services then Miranda Management and Accountancy Services Limited is here. We analyze our client's needs and offer them services accordingly. We are also providing customized services as per our client's needs.
Payroll processing is an integral part of any business. it is not only about the paying salary. It is also have legal compliances related to the salary payment. We have experts who will help you in every step. MMAAS can help you with: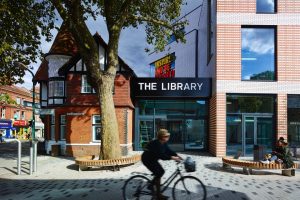 Reimbursement Management
Preparing MIS report for Salary
Maintain MIS report for employees
Managing attendance
Managing Leaves such as Casual Leaves, Privilege Leaves, Sick Leaves and others
Overtime Calculation
Tax Payment calculations
Timely tax Payment and Statutory compliances.
Calculation of insurance, Loans, mediclaims and so on and so forth.
Apart from payroll processing we are also offering other services like Bookkeeping, Auditing, Preparing financial reports, Manager advisory services, business consultancy services and many other basic and advance financial services.
So, leave your worries on us and let our experts handle your financial and accounting needs. For that you need to take a step forward and give us a call. Or you can directly walk in to our office for free consulting with one of our accountants.