ACCOUNTANTS IN BLACKFRIARS
At Miranda Management and Accountancy Services Limited, we provide you with assistance in all sorts of accounts related services. If you are tired of dealing with the taxation, payroll or having a hard time maintaining the accounts then this might interest you. We have a perfect solution to your accounting problem. The most qualified and efficient accountants in Blackfriars area work in our firm. All you need to do is get in touch with us. Our bookkeepers in Blackfriars will help you with all your accounting issues.
SERVICES PROVIDED BY MIRANDA MANAGEMENT AND ACCOUNTANCY SERVICES LIMITED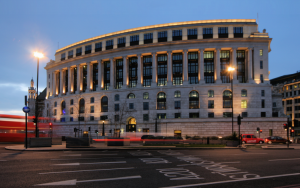 Services provided by us include anything related to accountancy. We deal with payroll management, maintenance of accounts, bank reconciliations, compilation of monthly as well as annual reports, MIS reports, balance sheets, income statements, following law and order while auditing, etc… We closely work with our clients and update them about the work progress from time to time. With our auditors on board you will have no worries about your finances. We guarantee you that your business is in safe hands.
WHAT MAKES US DIFFERENT FROM OTHERS?
This question might bother you that why us and why not a different company. We have the answer to your question. We excel in deal the most difficult situations with ease and our accountants are extremely professional and are ready to work in tremendous work pressure with the best service. Miranda Management and Accountancy Services value our client's feedback as they help us progress and help us to provide better service in the future. Our company is quite old and the accountants are highly experienced. If you still have any doubts you can feel free to call us to book an appointment for a consultation.