Accountants in Stanmore
If you are planning to start your business and looking for auditors in Stanmore then MMAAS is here. Miranda Management and Accountancy Services Limited is one stop solution for all your financial and accounting needs. MMAAS is team of Chartered Certified Accountants who are professionals and have experienced in Accounting and Financial Management.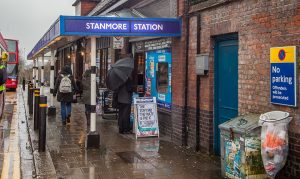 Financial Management is a vital part of any organization. Financial Management helps you to manage your finances. As an owner you should have control over the cash flows. You have to manage the funds once the fund is there. Also, you have to prepare your book of accounts for taxation. But can you manage all the verticals all alone? Because, you have to focus on your marketing plan for generating sales. At the same time you have to focus on the auditing, financial statements, Tax, VAT and lots of financial activities. Obviously you will not do it all alone. You must have thought for an accountant who will do these for you. But, you have to cross check whether it's right or wrong. So, that's also take time. And as an owner you must be busy, and we value your time. That's why MMAAS will help you with the Chartered Accountants in Stanmore. Our accountants will manage your finance; handle your cash flows, Payroll, Tax, Vat, Accounts Statements, Financial statements, auditing, budgeting, forecasting and all the accounting activity.
So, just join your hands with us. And we promise we will support you in every step to achieve your goals. We are just a phone call away. Or you can visit us at our office. Our accountants are more than happy to help you.