Accountants in Upton Park
Are you running your business in Upton Park?? Are you searching for professional accountants in Upton Park? But you are not finding the right candidate who can take care of all your financial and accounting needs.  An accountant should be most trusted person with whom you can share your company data. Financial records are the most important documents of any business. These reports show where your company is standing. So, you require accountants in Upton Park who is professional, friendly and trustworthy. So, if you are looking for these qualities in an auditor, then Miranda Management and Accountancy Services is the ultimate destination for your accountants.
Our accountants are dynamic, Proactive, friendly, knowledgeable more over professional. They would love to help you. They are working 24/7 just for you. Just to help you to grow in every step. We will walk with you and solve your problems in every step. It is not that we are solving only your advance issues. We are offering basic services also.
The services we are offering are mentioned below: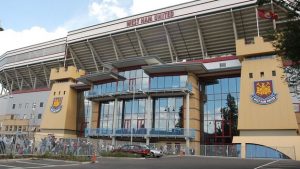 Bookkeeping
Tax Filing
Accounting
Preparation of financial statement
Tax Calculation
Payroll management
HMRC compliances
Personal and Business Taxes
Corporation Tax
Audits
Company formation
Company Review
Annual Reports and so many services
We at Miranda Management and Accountancy Services Limited evaluating our client's needs and provide them the best solution for their business. So, get in touch with us, and see the difference in first hand.